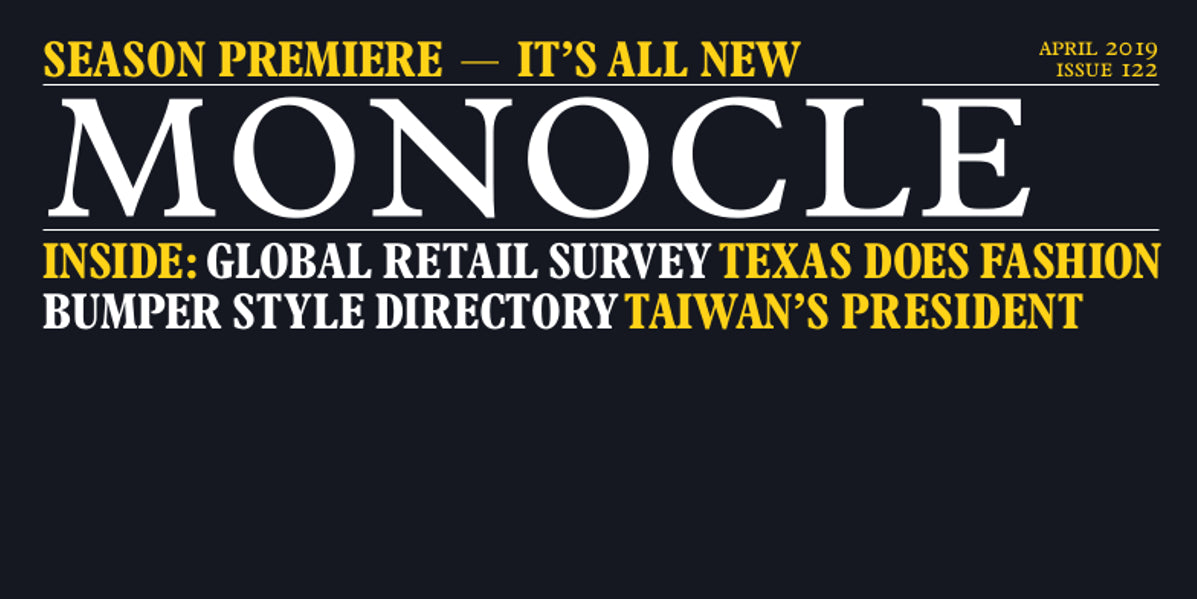 Fox Brothers in Monocle Magazine April 2019
Great fashion section in the April issue of Monocle Magazine. Read the article on Fox Brothers as per below:
"History is woven into every metre at Fox," says Douglas Cordeaux, managing director of Fox Brothers cloth mill. Opened in 1772, the mill in Somerset has a storied history: Winston Churchill's chalk stripe suit was made by Henry Poole using Fox flannel. Our signature flannel is world renowned and worn by business leaders, Hollywood legends and those that love wearing a suit," says Cordeaux. Recently Fox has been supplying cloth to new brands keen to inject life into tailoring. "working with young tailors is key: they are the future," says Cordeaux, citing the mill's relationship with Roman label Giuliva Heritage Collection, which uses the principles of Italian men's tailoring in its womenswear products. Such partnerships are key to the mill's relevance. Fox is currently working on replacing nylon oil-based fibres in performance wear with natural materials such as wool. It's also enlarging its collection of lightweight summery fabrics in order to cater to the milder weather caused by climate change.