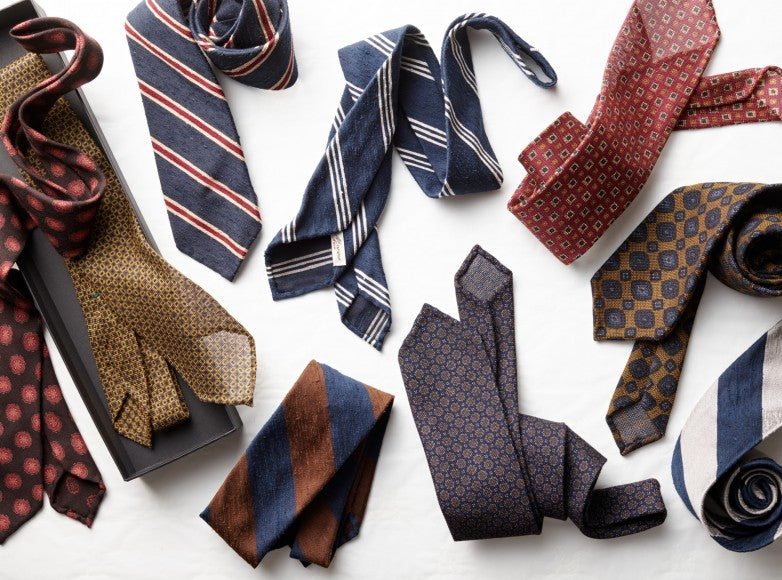 F. Marino Napoli Handmade Ties
For the first time available at The Merchant Fox
The Merchant Fox is proud to stock a selection of highly covetable ties, handmade in Italy by Marino, a name well known by those in the know and often hailed as Naples' best kept secret.
We have curated a range of specially selected vintage silks, chosen from their Italian archive offering a wealth of pattern and colour. On top of this we have also developed a range of special, four fold ties in exclusive Fox Flannel cloth. Already proving to be a particularly successful exercise, combining artisanal craftmanship with impeccable quality cloth.
Unlined and entirely made by hand, the finest Neapolitan skill are evident in each tie. Each pattern and colour is available in a limited run only. As we have secured the last length of these antique cloths, we can also accommodate custom orders.
Standard dimensions: 150cm Length, 8cm width blade
Price £125 for Antique Silk Ties, £160 for four fold Fox Flannel Ties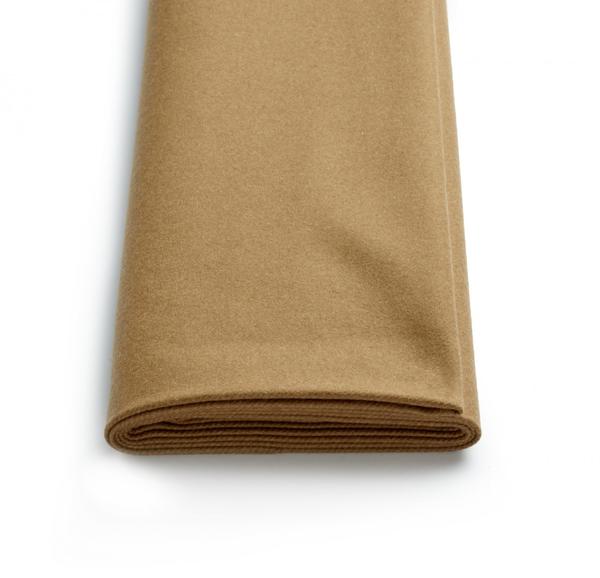 June Limited Edition Cloth Sale
Limited Edition Cloth Sale 30% Discount on Limited Edition Cloth In order to make space for the upcoming new collections we are having a flashsale for June only. Limited Edition now includes ...
Read more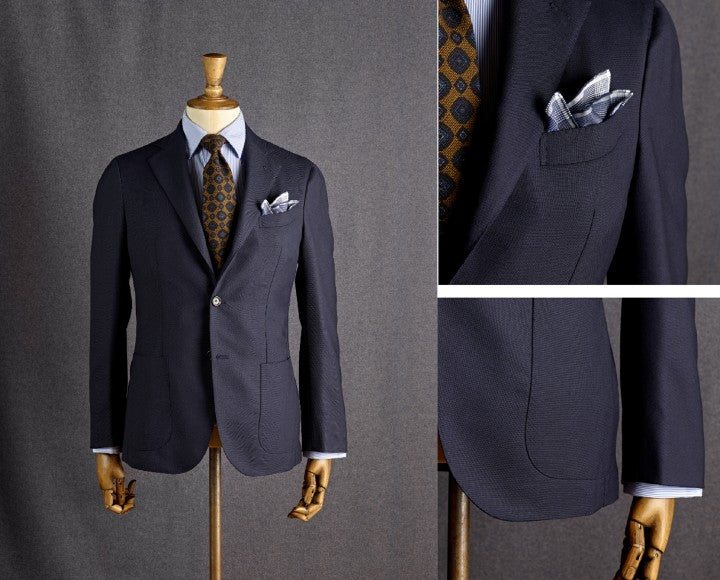 Fox Brothers Midnight Hopsack Blazer
The Merchant Fox travels the world.  We are pleased to announce the arrival of our new signature Fox Brothers Midnight Hopsack Blazer. Made in Italy, this jacket is an unlined sport jacket with ...
Read more