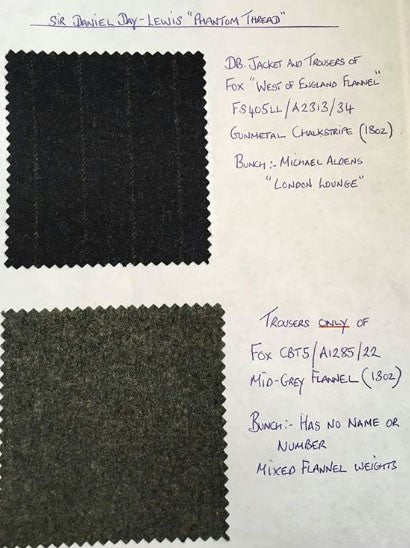 Fox Brothers on the big screen Phantom Thread
Swatches of two of the fabrics worn by Sir Daniel Day-Lewis in Phantom Thread. 
A great article written by Alfred Tong for GQ magazine introduces the men who dressed Mr Lewis's character Reynold Woodcock, the Phantom Thread couturier.

www.gq-magazine.co.uk/article/phantom-thread-fashion

The couturier wore trousers made from our classic mid grey West of England Flannel and a double breasted suit in our 'proper cloth' London Lounge chalk stripe. 

The garments were meticulously made by trouser cutter Oliver Spencer and senior coat cutter Leon Powell from Anderson and Sheppard.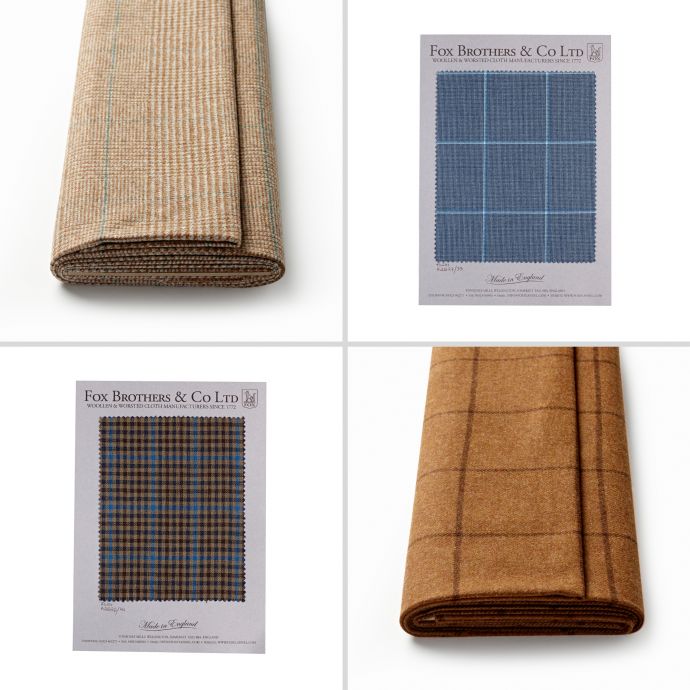 Take a look at our new collection of limited edition cloths hand-picked by the Director of Fox Brothers and woven in the West of England.
Read more