Fox Tweed
We have had an exciting week here at The Merchant Fox HQ, this week was the launch of our Fox Tweed online. We are delighted to be able to offer our customers the Finest Quality 100% Wool Fox Tweed.
Our designers have produced a collection that not only holds the classics like the The Prince of Wales Check and Rich Russet Herringbone,it also includes bold Deco shades on checks in subtle ground shades all woven with yarns spun from a rich melange of shades.
Each design available on The Merchant Fox was hand selected by Douglas and really showcases the best of the Finest Quality Fox Tweed Collection.  
Our inspiration for this collection come directly from our extensive archive dating back to the mid 1900's and echos the colours of the somerset surrounding moors that stretch from the clay-based coastal plains across peat-based Avalon Marshes to the feet of the Mendip and Blackdown Hills.
Our Fox Tweed Jacketing cloth has a dry-soft hand feel and at 480/510gr per linear metre is the perfect weight for that Autumn / Winter addition to any wardrobe.
A Fox Tweed jacket would sit nicely worn with a pair of Fox Flannel trousers. 
Fox Tweed - Woven without compromise.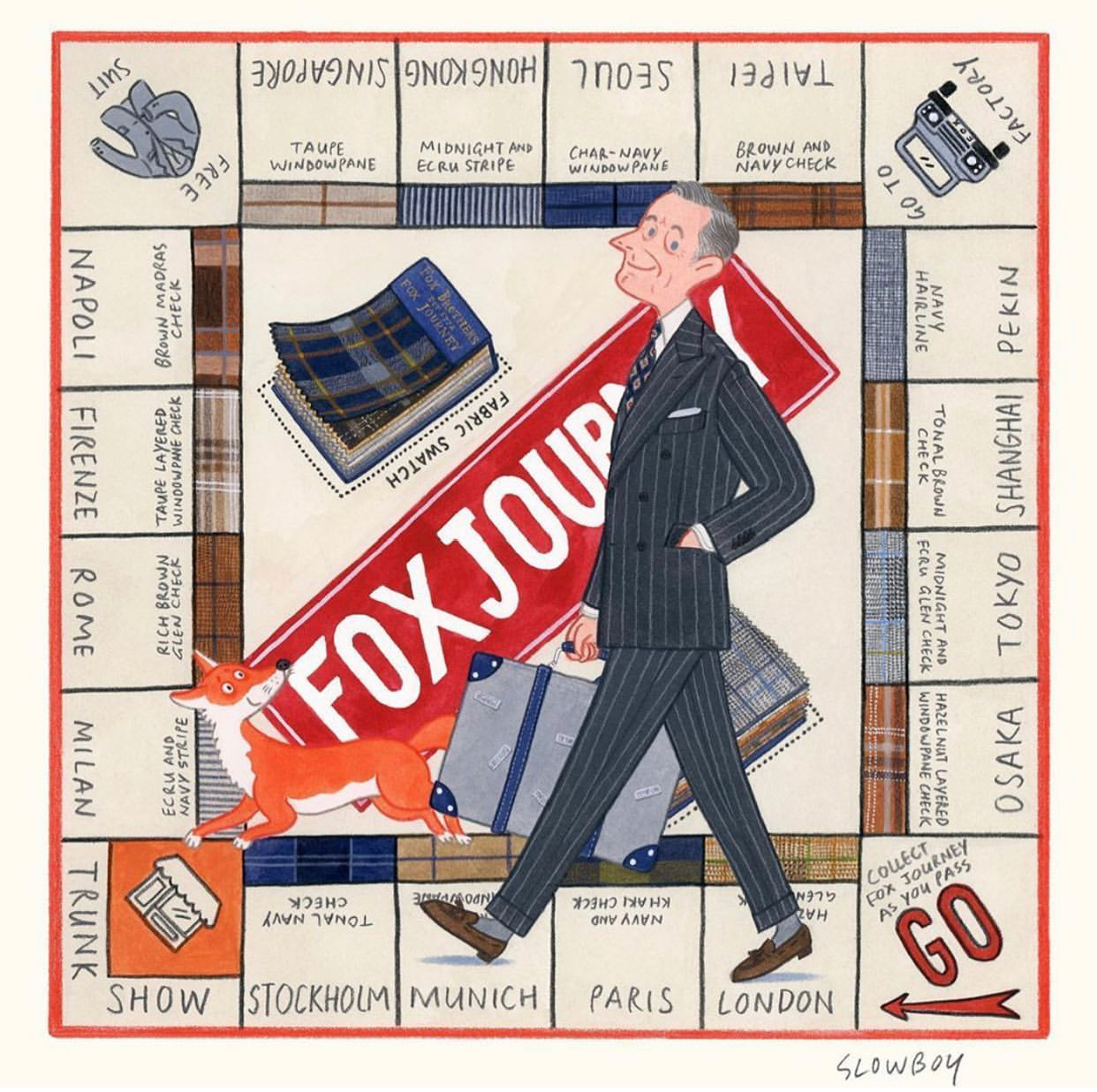 Latest Bunch from The Merchant Fox is Fox Journey.  Fox Journey is a wonderful two-ply worsted cloth, woven using an up-twisted fine wool. Inspired by The Grand Tour, it is a perfect travel compani...
Read more